About Us
Inoxia specialises in woven wire mesh, chemicals and ball milling equipment. These are sold, as well as a number of related goods, through this website and over the phone. The company was founded in 2004, and was incorporated shortly after in 2005 and has continued to offer a worldwide service from Surrey, in the United Kingdom.
Woven Wire Mesh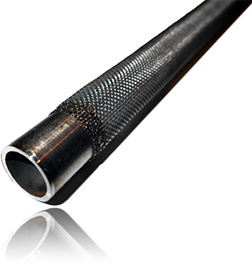 We love wire mesh here at Inoxia, there is just something about the material, the feel, the hundreds, thousands or millions of holes, all perfectly set out in neat rows, the Moiré patterns when sheets are placed on top of one another, the satisfying sound of cutting by hand perfectly in line with the wires. You may know exactly what you're after when it comes to wire mesh and Inoxia can supply to your specification, whether this is simple rectangles, discs, cylinders or more complex fabrications, we're always up for a challenge and keen to put our experience at your disposal. If you just have a problem or a project in mind, but don't know exactly how to solve it, do get in touch, we will be happy to talk through your requirements and offer a solution. Our experience has helped businesses, research establishments and individuals on projects such as home brewing, biodiesel, sandblasting, automotive and ventilation.
See our range of woven wire mesh products
Chemicals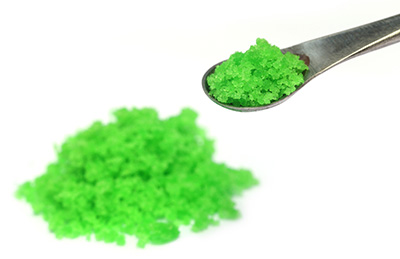 Inoxia originally supplied a range of chemicals geared towards the pyrotechnics industry, providing a range of specialist chemicals like potassium perchlorate, parlon, accroides resin and antimony tri-sulphide. Over the years the catalogue has diversified and we now offer a broader range of products, but keeping our focus on dry powders and inorganic chemicals, while specialising in in-house milling to customer's particle size requirements.
Most of our chemicals are available in 100g, 500g, 1kg, 6kg and 25kg bag sizes, which can be sent to you in bubble envelopes, boxes or on a pallet, depending on the weight, volume and class of chemical. Our stocks are typically maintained between 25kg and 1,000kg and we feel we are most competitive between 100g and 100kg. Inoxia has experience dispatching orders up to 3,000kg, but if you are looking for full containers or hazardous goods exports we may not be able to provide the best service for you.
Our company is committed to running a high quality professional chemical supply operation, keeping up to date with the latest legislation regarding supply, labelling, waste and transport. While there may be traders willing to offer a cheap postal service for hazardous goods, we believe the transport regulations are not there for advice, but to be adhered to for the protection of delivery companies, staff and the environment. Inoxia has a strong commitment to the environment, extracted air containing dust is filtered before venting our warehouse, our hazardous waste is sorted and disposed of responsibly, and in accordance with UK legislation. All our chemical product labels indicate if there are special disposal requirements and we are happy to provide free advice regarding appropriate disposal to our customers.
See our range of chemical products
Ball Milling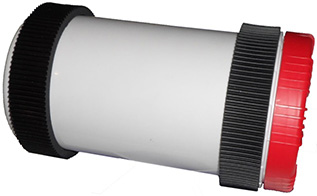 A ball mill is a device that uses balls, or similar media of heavy material that fall onto and crush the material being milled. The falling and crushing process is confined within a jar and the crushing action is repeated thousands of times to reduce the particle size of the chemical being milled. This process is most commonly achieved by enclosing material and grinding media inside a sealed rotating cylinder, the rotating drum will lift the media, and at the right rotation speed, they will cascade under gravity to crush the enclosed material between the media.
While there are many factors to consider when ball milling the following guidelines are intended only as a starting point for dry milling a typical inorganic salt. The loading is based on bulk volume, 50% milling media, 25% material to be milled and 25% free space. Jars of 100mm diameter are best loaded with 13-20mm balls or cylpebs and rotated at 95rpm, jars of 200mm are best loaded with 20-30mm balls or cylpebs and rotated at 66rpm, jars of 275mm are best loaded with 20-40mm balls or cylpebs and rotated at 55rpm. Smaller media will mill faster, but if the material is hard, larger media is required to increase the crushing pressure.
While setting up a new mill may be daunting, Inoxia are happy to provide guidance with your setup, we can advise on the appropriate media, mill parameters and troubleshooting. As well as supplying media, jars and mill set ups, If you require milling to be done for you, we can blend and mill our products to your specifications, or your own products that you send to us.
See our range of ball milling products
Your primary contact – Steve Hall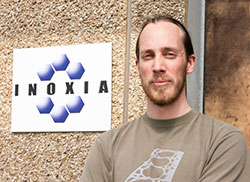 Your primary contact via phone and email will be Steve Hall, one of the founding members, with Inoxia since 2004. For projects requiring woven wire mesh, Steve has probably done something similar already, with hundreds of projects completed at Inoxia and elsewhere, he can advise you on the best way to build your filter, screen or custom project and offer the range of welding, engineering and manufacture services at Inoxia. Steve built his first ball mill in 1999 and has a wealth of experience with ball milling design and operation, with a keen interest in particle size control. Steve completed his Chemistry PhD at The University of Surrey in 2012 and has since been working at Inoxia full time.
Location
The Inoxia warehouse and distribution centre is based at Dunsfold Park, a 625 acre site near Cranleigh, in Surrey. The land was originally developed in 1942 as an Aerodrome, but nowadays is home to over 100 businesses and 700 workers. There are still flying activities at Dunsfold Park, normally business jets, private helicopters and light aircraft, but also training activates in cooperation with both the RAF and British Army. The site is well known as the home of Top Gear, and has also been used for filming a number of Hollywood blockbusters, including Rush, World War Z, Casino Royale and The Da Vinci Code.
Our offices are based in Guildford, also in Surrey. Customers wishing to collect smaller orders and travelling south, or via London it is sometimes possible to collect from Guildford, saving on travelling time and accessible to public transport.
Our Customers
The combination of wire mesh and chemicals lends itself to a very broad range of sectors, including, construction, research, automotive, agriculture, DIY, food, retail and film.
Our customers have used our wire mesh to replace oil pickup pre-filters in engines, as hop filters in home brew setups, and at several stages in biodiesel plants. Our 60 mesh has been used to create many kilometres of N gauge scale model fencing, 400 mesh has been used to make replacement wicks in e-cigarettes and as filter material in spray rooms, 4 mesh has been used for rodent proofing, 30 mesh as insect screen and 8 mesh is used as a floor in bee hives so the bees can walk on it, but the Varroa pest falls through.
Our chemicals have been blended and formulated for use in fire extinguishers, as a means of antiquing brass, a range of professional pyrotechnic products and as an adhesive coating containing iron filings that can be aged in a couple of days to make film props that look like solid steel that has aged many decades. Whatever your application, we will try to provide any technical specifications and advice you need for your project.
We are delighted to offer a worldwide service for our products and can offer a range of delivery solutions to suit your needs, weather you need an instant online quote for an economical worldwide service, or a fast international courier offering guaranteed delivery times we can help. Our products have found their way to almost every country in Europe, and a good fraction in the rest of the world. The map below highlights every region in the world Inoxia has delivered an order to.